Barnhardt-Halton Baseball Clubhouse
To move baseball operations entirely to Robert and Mariam Hayes Stadium, a new clubhouse will feature coaches' offices, locker rooms, training room and team spaces. The baseball clubhouse will sit on the right field line between the grandstand and indoor facility and will feature a terrace for fans to congregate and watch the games. In addition, baseball vacating the Wells Fargo Fieldhouse will create a home for the women's lacrosse team.
Highlights
Locker Room
Team Offices
Team Lounge & Support
Standing Terraces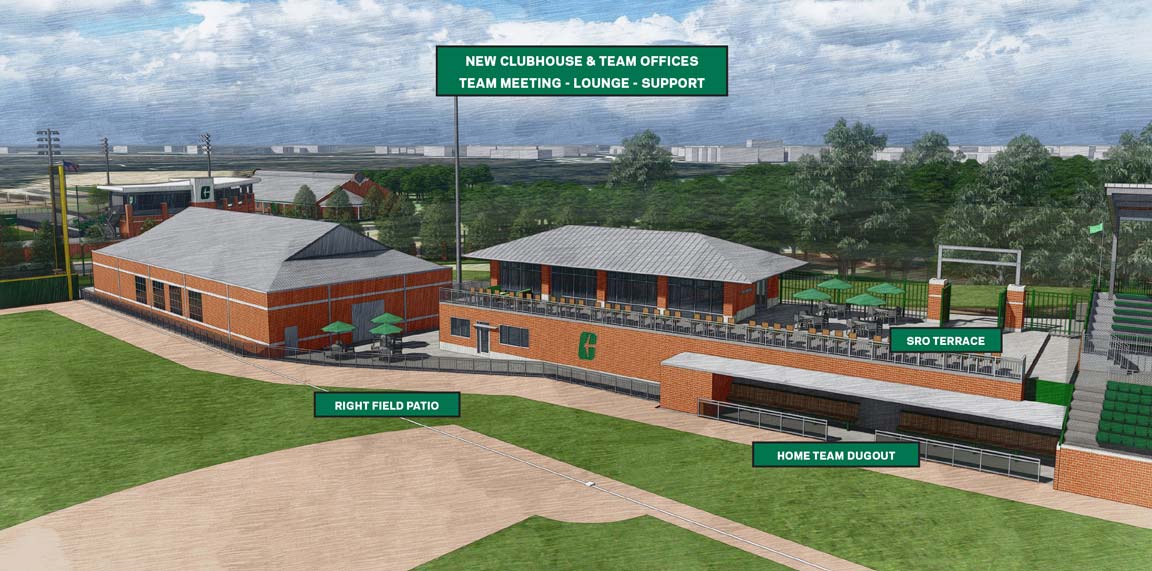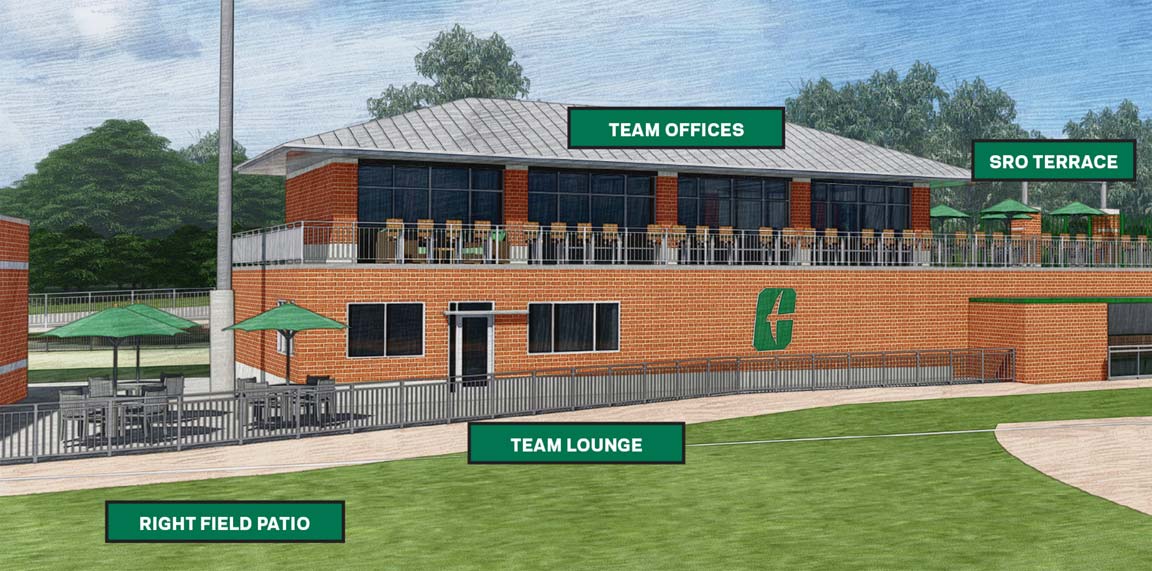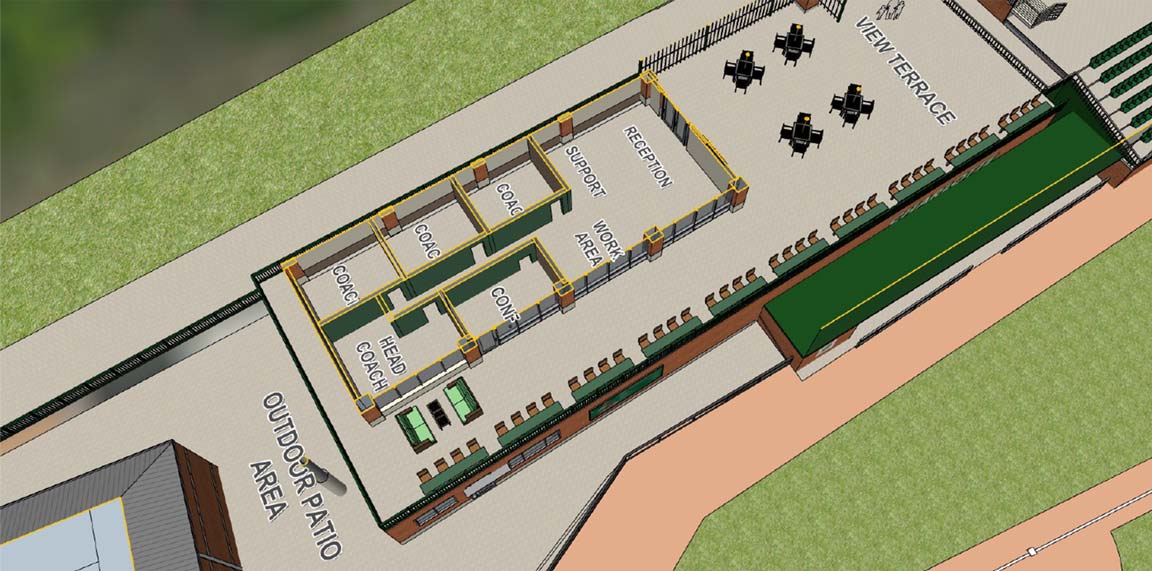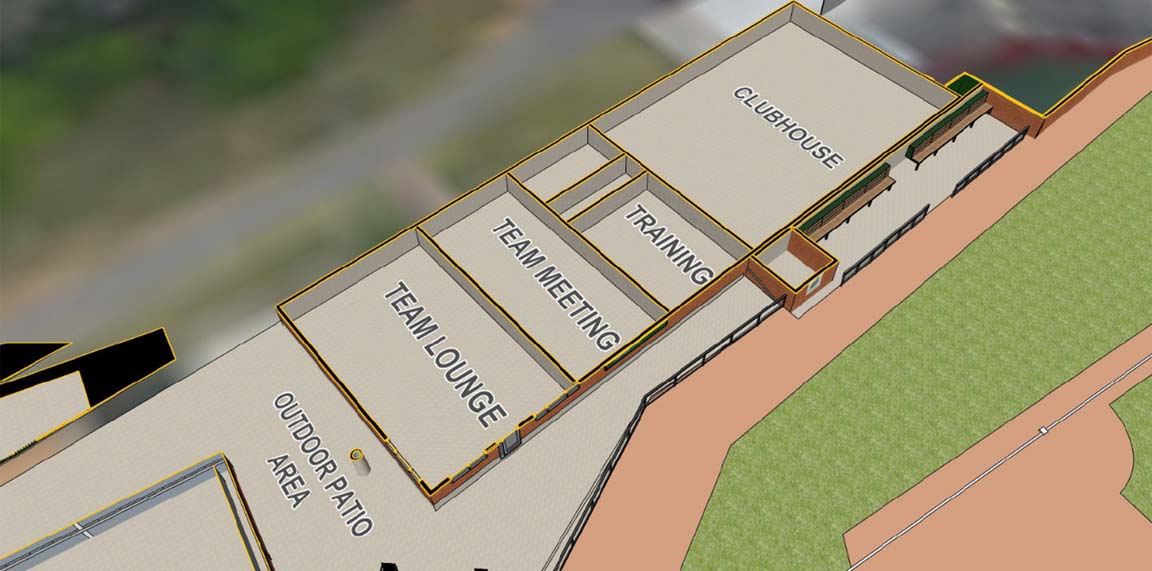 Naming Opportunities
| Facility Name | Number Available | Cost |
| --- | --- | --- |
To learn how to invest in the EverGreen Athletics Facilities Master Vision,
please complete the form below.